Planting a Low Maintenance Garden To increase Your Charlotte Property's Value
Landscaping is one of the first things home buyers see when checking out the neighborhood. Planting a low-maintenance garden on your Charlotte property draws interest and increases the value of your home.
Home values in Charlotte are on the rise. The average median selling price for homes in Charlotte is around $340,000. Before listing your home, take a good look at the yard -- what does it need to attract buyers? Make a repair checklist, visualize ways to turn empty, grassy areas into colorful flower and vegetable beds, and decide if you want to DIY or hire out. With a simple, low-maintenance garden, you will save money by doing it yourself.
Planning Space
Before choosing a plot for your low-maintenance garden, consider which areas get the most sun. Most plants need at least 6 hours of direct sunlight per day. Dig the garden on flat land so water won't slope or pool away from thirsty plant roots.
Soil Testing
The soil on many Charlotte properties tends to be acidic; from a pH of 4.0 to 7.0. Before planting, test the soil to determine what amendments you need to bring up the balance.
Native Plants
The best low-maintenance landscaping plants are natives of North Carolina. They're acclimated to the climate and need little help from you to thrive
Brightly colored cardinal flowers, butterfly weed, and wild hydrangea attract birds, butterflies, bees, and other pollinators. The list of wildflowers goes on with wild columbine, Jack-in-the-pulpit, coreopsis, and wild indigo ... just to name a few.
When it comes to trees, front yards look nice with flowering dogwoods, Eastern redbuds, pawpaws, and common sassafras. Want something bigger for the backyard? Plant some red or sugar maples, magnolias, oak, and hickory trees.
For low shrubbery, perk up the front beds with sweetfern, Carolina rose, and snowhill hydrangea. Native species do not need watering often, are generally free of disease, and resistant to pests.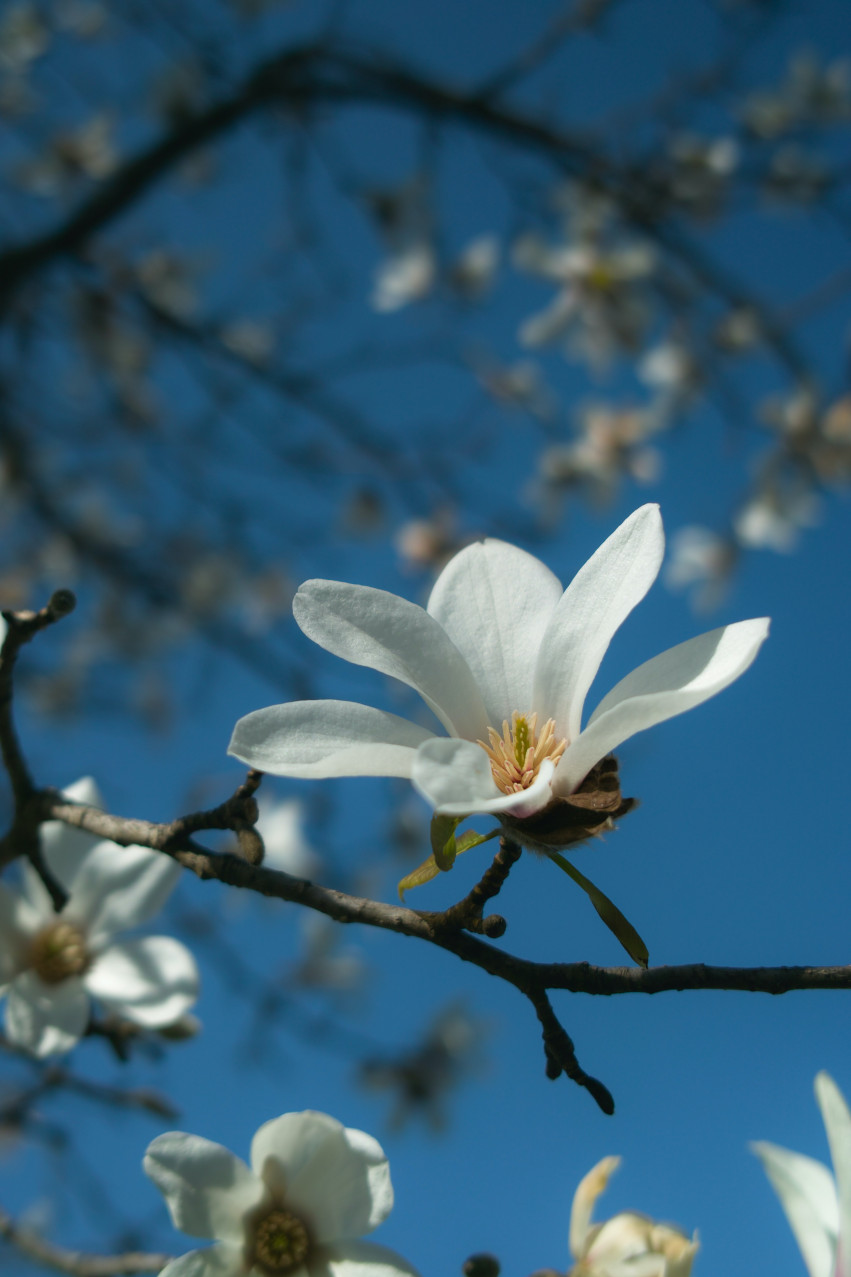 Vegetable Gardens
Colorful vegetable gardens may increase property values if prospective buyers see them as part of everyday living. Follow North Carolina's planting calendar for green peppers, yellow squash, green beans, white onions, red tomatoes, orange carrots, and other hues of the gardening rainbow. Pull out scraggly weeds before property showings.
Mulch
Mulching cuts down on your gardening time by eliminating the need to weed. It also keeps moisture in the soil, so you'll rarely have to water your plants. Organic mulches break down slowly while improving the soil. Try to avoid pine bark, cedar chips, lawn clippings, compost, and pine needles, which must be replaced a few times each year. Inorganic mulch -- crushed rock, gravel, and black plastic last longer but they sometimes keep water and oxygen from reaching plant roots.
Xeriscaping
With unique characteristics, rock gardens are easy to maintain and intriguing to would-be homebuyers who don't want to do a lot of yard work. Xeriscaping doesn't cost a lot of money, works well in shaded areas, and uses a minimal amount of water.
Fill a section of land with variously sized rocks, ornamental grasses, drought-tolerant perennials, and groundcovers. Xeriscaping also cuts back on the amount of grass that needs mowing, fertilizing, and watering. Add some cool ornamental grasses like blue fescue, porcupine, zebra, and purple fountain for color and texture. Place a park bench or swing nearby to show off this peaceful setting.
Container Gardens
Make gardening easy on yourself and potential buyers with containers. Available in many shapes and sizes, purchase a few décor-neutral pots and urns (to be sold with the house) to plant flowers, vegetables, and fruits. Big containers with drainage holes are best for plants that grow each season.
Low-Maintenance, Not No-Maintenance
Attractive landscaping is aesthetically pleasing but even low maintenance gardening requires some effort. Flowers, small trees, shrubbery, and veggie gardens give the new owner something to look forward to -- the life of a suburbanite.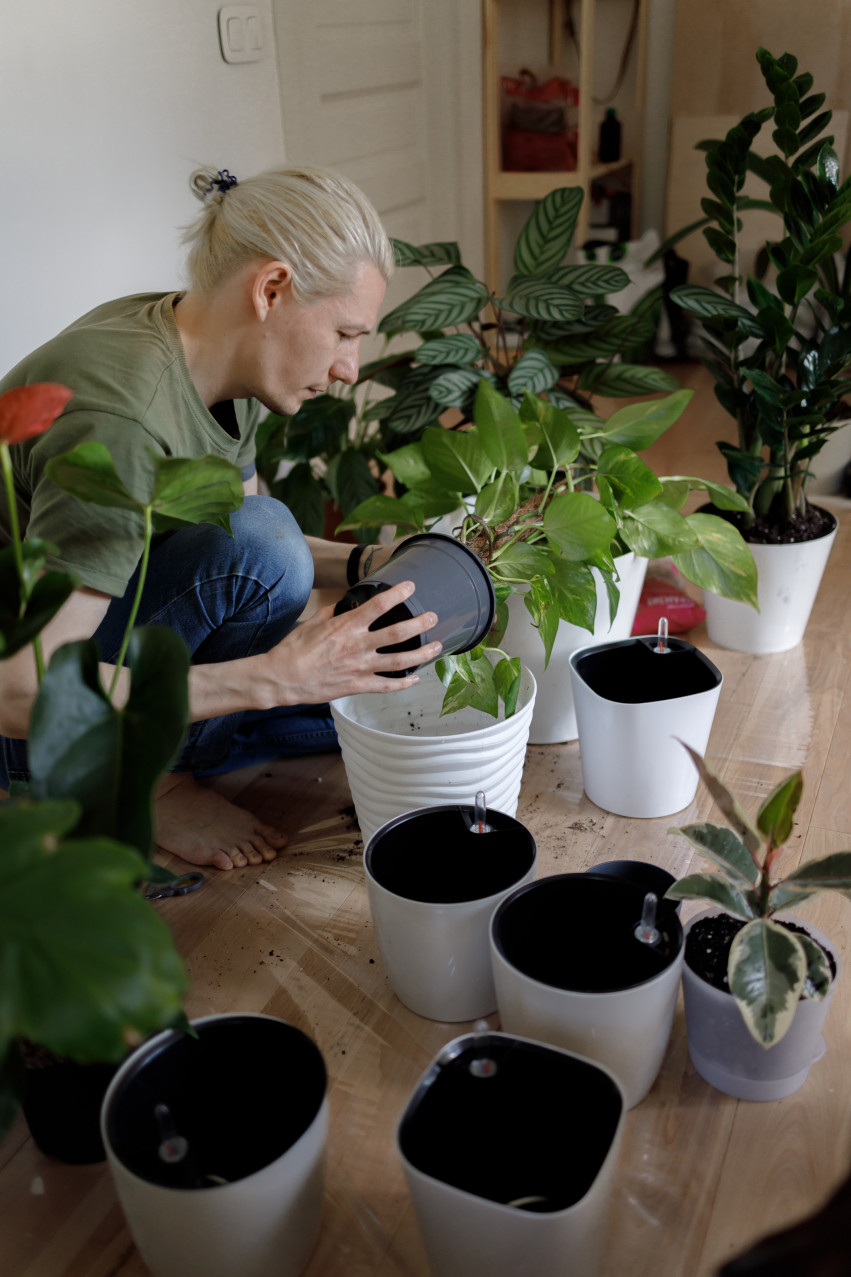 Written By: Bryce Leghorn
Bryce Leghorn is the one-stop, go-to guide for all of his friends' and families' gardening questions. He loves learning about new technologies and then testing them next to his tried and true traditions. When he isn't in his garden he is busy camping off-grid.